In September 2020, artist Bradley Kokay lost his art studio, 20+ years of art and collage material, as well as other personal belongings, in a large-scale fire. Much of the town in Oregon burned down. This international compilation of long-standing experimental / noise artists is a benefit to help Kokay recover art supplies and rebuild his workshop. Kokay uses mostly xerox machines and transparencies to create sometimes mural-size collages, occasionally in real time at public places as a sort of performance. He relies heavily on physical source material, and doesn't use computers for his work at all. All proceeds from this release will go directly to Bradley Kokay.
4. HOWARD STELZER (FEATURING ARVO ZYLO)
8. HAL McGEE & JEFF CENTRAL
11. SHARLYN EVERTSZ & ARVO ZYLO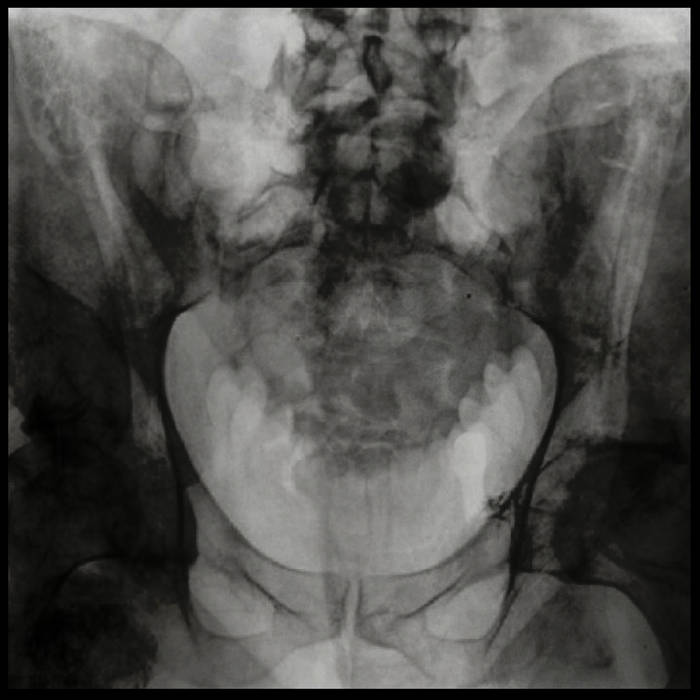 Blood Rhythms' Civil War LP was reviewed on Chain DLK.. Here is an excerpt:
One of the issues that I have with a lot of power electronics stuff is that the underlying noise is just so boring. Blood Rhythms manages to avoid this trap by keeping the underlying compositions interesting... ...If you like power electronics that takes the noise part seriously this is well worth checking out.
Here is an excerpt:
More than anything the material is best appreciated when shifting your mindset to a space where there is no past and no future, allowing oneself to focus on the ever-present current moment. Artwork wise has the appearance of an obscure and forgotten lo-fi black metal album 1990s, where the chosen artwork by Zdzislaw Beksinski appears to be a visual representation of the Nietzsche quote: "if you stare into the abyss, the abyss stares back at you". As darkly surreal as the cover, this is intriguing and engaging release.
Yeah, An Accidental Excorcism stays firmly in this lane, and 156, aka the Cuban-born Adel Souto, makes good on his promise to craft "meditation music for metalheads." Stripping the mythology of any good metal concept down to its framework reveals the basic components of abrasive noise and demons, and here Souto combines both for a riveting jolt to the system. This stuff has to be terrifying, and An Accidental Exorcism is, whether it's the harrowing horror warmup described earlier or the unholy proto-industrial clang factory found on devastatingly unflinching tracks like "Whirling" or the sinister "Command to Move." And you have to wonder, was the performance of the exorcism itself accidental – like, the possessed didn't want the demon out in the first place – or was the exorcism accidentally performed on the wrong person? Either way, I have to imagine the experience would be unforgettable, no matter who it was performed on.
While large parts of the catalogue of the US label No Part Of It are used to unleash the noise beast, there is also room for something else, such as the music by Wax Fruit. They are a duo from St. Louis, Michaella and Dom, the first singing and the second on synthesizers and drum machines. As with many projects such as these, the inspiration is drawn from the 1980's minimal synth scene. Not that it was called that in those years (in fact, I have no idea since when we are using the word 'minimal synth'). I always think 'minimal synth' means 'one synth, one drum machine, one voice', but no doubt that is something romantical notion of this kind of music. Especially on the synth front, there might be more than just one synth. Wax Fruit does a great job by sounding very retro. It is stripped down from most productional values, just the rhythm machine ticking away time, the synths in mild overdrive version, bare melodies and the voices buried in the mix (which is a good place to hide if one is that proficient at singing). I heard quite a bit of this minimal synth back in the day, but, actually, more of that in the last ten years. I quite enjoy that kind of music, as I love the sort of naivety when it comes to production and yet still it manages to sound 'pop'; well, in a sort of odd way of course. It is not the kind of pop music that will reach the masses, but one that could well on a night that is promoted as 'darkwave'. As always, I have no idea what these lyrics are about, as I never pay much attention to them, but maybe titles as 'Synthetic Reality' or 'Nightmares (Become Real)' says it all? The '80s, the height of the Cold War, were no fun, but is the world better off, right now? I doubt it, and even if this 'Done Before' (as one of the titles go), we get an updated soundtrack for grim times. (FdW)
Behind 156 is Adel Souto, born inCuba, now living in Florida, who had a bunch of releases so far on such labels as Chondritic Sound, Goat Eater Arts, Humanhood Recordings and Feast Of Hate And Fear, but 'An Accidental Exorcism' is my first encounter with his work. Besides music, he is also active in translating Spanish poetry, writing for magazines and photography. Both the Bandcamp page and Discogs list that his work is "in the spirit of early Einstürzende Neubauten, Test Dept, Crash Worship, and Z'EV", using material from the junkyard as instruments and adds a bit of synthesizer. I also understand he takes sound samples on board from friends. The inspiration for this new release are horror films and I think that shows in the titles of his pieces. If the references given may lead you to think that this is some rhythmic banging on oil drums and sheets of metal, then you are wrong. Just as well as I was, I must admit. The music by 156 (I am not sure what the name means) is the exploration of metallic sounds in a more atmospheric context. I would think he samples his rubbing, scratching, and hitting of metal and puts a bunch of these together in what becomes the composition. He adds the shrieks of a metallic violin In 'Ode To Pazuzu' or a very deep shaking synth in 'Wirling', with some disparate clanking on metal, which is quite the rhythm piece; here, I'd say it is all play live. The music from 156 harks back to the early days of industrial music, mostly Neubauten but without any vocals and more production value when it comes to the use of 'other' sounds. It deepens the original industrial sound and creates a richer and darker atmosphere with it. This is not some tribal oil drumming but the sound of the industry in decay. The soundtrack for the post-industrail society, which we may have left behind us, but then this music is wel-suited for film about that time. Excellent stuff! (FdW)
Slowly raising a hand – dripping in coagulated blood and thick, sticky semen – from the swampy morass of angled noise that's entirely representative of the contemporary dark electronic scene, where dark ambient, power electronics, and harsh noise sim in the same sewers, Sterile Garden emerge with Acidiosis. It's pitched as 'harsh noise for junk metal, tape recorder, and 4 track;, and while Sterile Garden is an open-ended project with countless contributors featuring on their 40+ releases in the 14 years since their inception, on this occasion, Sterile Garden is simply Jacob DeRaadt.
Acidosis contain six untitled, numbered tracks, and they segue together to create on enormous lump of churning industrial noise. Howling whines of nose like jet engines firing up power full-throttle into barrelling blasts of abrasion.
Without lyrics or any form of vocal element apart from the muffled dialogue on 'Acidosis 6', the album is purely a host of permutations of mangled noise which feature here with every shade of feedback and distortion imaginable assailing thee listener's tenderised eardrums. Metallic clattering, and scrapes, barks and yelps and screeching screeds or nail-scraping, eye-watering blurting screeds or treble dominate.
So much of this overloading, speaker-splitting noise is so above the limits, so over the regular limits of noise, it hurts. But while suffering, enduring, or perhaps enjoying the pain, if you can get past the tinnitus-inducing shards of treble, the walls of mid-range that blast away like hurricane, there is detail, there is textural depth. No doubt many would disagree, and this s very much one for the noise aficionados: there no tunes, no structures, just screaming feedback and howls of painful noise, whistling feedback and manged, cacophonous noise hurtling headlong toward the crusher. Alright, it is just needless, neverending noise, but as I was out and about earlier, on a supposedly 'quiet' walk, I became attuned to an endless stream of noise ranging from conversations to car engines. Peace and quiet is a myth – although Acidosis is not so much anti-ambient as anti -sanity, a relentless bewildering squall of horrible noise.
Acidiosis is all the metallic clanks and scrapes. With Acidiosis, Sterile Garden have landed the crusher that will crush your soul. It's a gut-churning, skull-compressing horrorshow that hurts, physically and psychologically – meaning a job well done.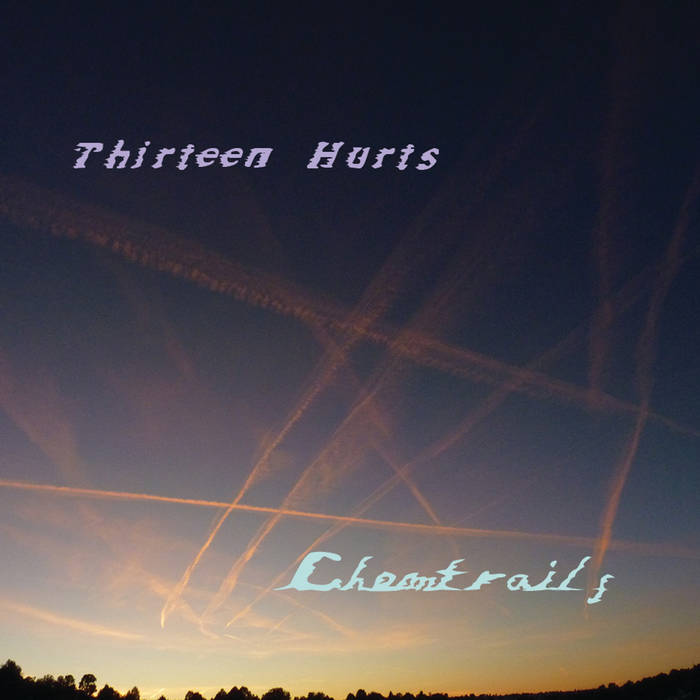 He might be going/have gone mad at some point though, if the conspiracies about chemtrails are to be believed. Living in Colorado, Zatoichi was treated to numerous instances of chemtrails from jets, and they probably continually dosed him, over and over, until his mind resembled the sounds emanating from the
Chemtrails
disc. By that I mean his mind was simmered down to a viscous, oily goop that burned and seared and began to eat away at his brainpan. This is all OK, because in a selfish sort of way, I'm happy to be a part of this process, observing the frequencies and static and blasts of scouring agents emanating from his work. And this was pretty much all done with guitar pedals, so there's quite a bit to sift through here.
Blood Rhythms is on a drone kick this time around, serving as an energy source as repeated motifs emanate from a failing core and irradiate everything they expand toward. It's dangerous stuff, as exposure to this pure energy surely carries multiple warning from the Surgeon General. Forget the PMRC,
this
is the governmental watchdog that must be paid attention to! Zylo and cohorts seize upon the most primordial material and send it our way, with a deep undercurrent of noise humming through the space and time of these seven harsh numbers.
The powerful hum of engines at work, tireless and consistent to measures blurred by time. To truly experience this long meditative drone would mean a journey is in process. Listen... there are infinite worlds within these sounds. These realities mirror the infinite worlds opening in each of our consciousnesses. Somewhere deep within this sonic current, a pulse can be heard. A rhythm that permeates the cosmos through the smallest components of the atom. This is the sound of continual energy being compressed and stretched through time. As this energy radiates monumental might, thoughts surf to the highest places, then plummet beneath all we know. Grjòthaugr is a manifestation of aural pathways each listener will discover for themselves. The connection is for each of us alone.
The overall atmosphere is one of frayed and faded sepia tone photographs of desolate wintery landscapes, skeletal leafless branches and decaying abandoned buildings. On the opening track
Outro
is an excellent statement of intent, featuring mournful cinematically edge, with sub-dour orchestral tones and floating violins.
Incisions
follows, with a similar filmic tone of minimal melody and moody bass drone, but mid track shifts off into sparse field recording elements and piano being played somewhere in the depths of an abandoned mansion.
You Poor Thing
commences as an abstracted soundscape, yet from mid track onwards features achingly sad violin melody and string backing. The track
Barabara
changes things up, where the experimental industrial sound comes to the fore through a a forceful mid-toned industrial drone which builds to avalanche intensity against which an old documentary sample is set.
Loss
is perhaps the most contemporary classic type piece on offer, building around string backing and serpentine violin melody, while
Obsolescence
plays out as another cinematic piece of tensile edged and slowing elevating orchestral strings. With regard to the back half of the album, it features around 25 minutes of material, being denoted as excepts of 1 through 4 of a longer piece titled
Glass Tube Roses
. In overall tone these tracks are slightly less refined looser in execution. Generally being more subsumed with a foggy production, thus perhaps having a stronger dark ambient tone than the experimental contemporary classical soundscapes of the album's front half, yet they still maintain the same dour, sepia toned cinematic flavour.