Two harsh tracks by Blood Rhythms have been issued on pro CDR format with cover/collage art by Arvo. The first track is unreleased, and after many temptations to include it on cassette format releases, it was decided that digital format would allow for the full range of dynamics. Also included is SIDE B from the
c20 on Phage Tapes
, "Nothing To Declare" (Part 2), which is a lot of layers of metal abuse and feedback. Digital download is only available for
subscribers
. Copies of the pro-CDR are available
here
. Thanks to all who have supported so far!
BLOOD RHYTHMS "HEURISTICS"
is being reissued on silver/metallic/platinum cassettes. There will be a standard edition as well as a special edition in clamshell cases, with inserts on silver paper, available for pre-order now. Heuristics is a collection of material ranging from 2000-2015, each with a story behind it/ ample liner notes, and is lightly remastered for cassette by Arvo Zylo.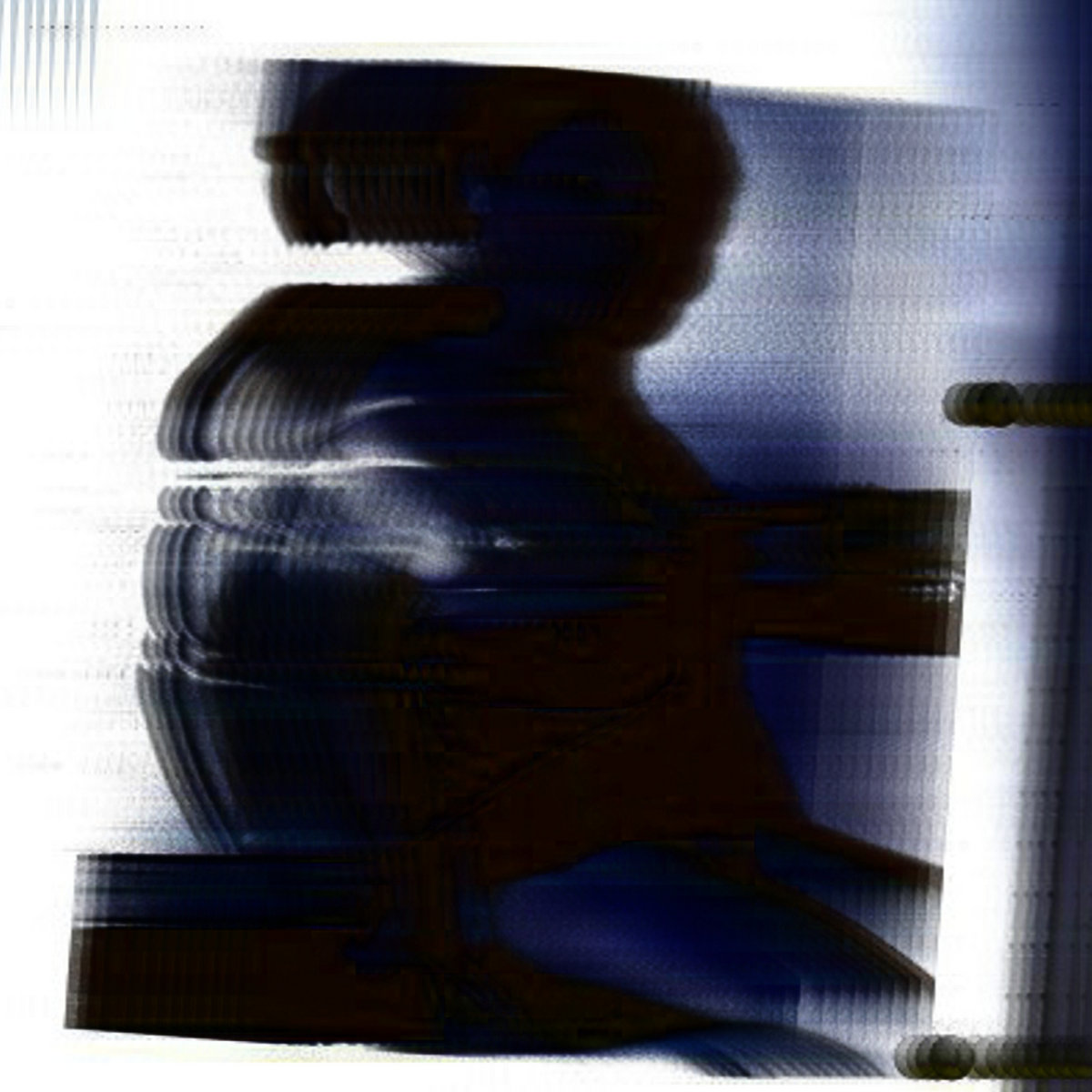 Another subscription only release: Arvo's collaborations with Kommissar Hjuler und Frau. This is the only way to hear the digital version, outside of the cassette edition. Initially released on very limited CDrs and cassettes by the Psych KG label.
UND
Arvo Zylo contributed an exclusive track to a new compilation curated by
humanhood recordings
, featuring Modelbau, Richard Ramirez, 156, Crank Sturgeon, and more.
Crop of a page from the art booklet (black vinyl edition)
More airplay of the
PUSSIFICATION Compilation
:
Dusty Rhodes on KFJC
played the tracks by The Rock Cats, sevenism, and Forrest Friends, as well as Bran (...) Pos, Scissor Girls, and Black Dice.
Avakhov
played the Mini Mutations track, as well as Gershon Kingsley, Headboggle, Fossil Aerosol Mining Project, Esquivel, Negativland, NAMANAX, Ken Nordine, Leonard Nimoy, Neal Hefti, and John Barry.
Goodwrench
played the track by Forrest Friends, as well as Crank Sturgeon, The Young Gods, and Plaid.
Mr. Slippy
played the track by Anla Courtis in addition to Follakzoid, Willie Nelson, Negativland/Chumbawumba, Mike Oldfield, and Thomas Dimuzio.
Mind Surfer
played the track by Le Scrambled Debutante in the company of She Past Away, Mark Stewart, The The, and Fat Worm of Error.
Ed Pinsent at the Sound Projector
aired 4 tracks from PUSSIFICATION, those by Le Scrambled Debutante, Forrest Friends, Suffering Profusion, Dooley & All Extinct Animals.
A (Insect Deli) track from the "333 remix album"
333REDUX
was aired on
The Answer Is In The Beat
alongside Lightning Bolt, Burial, Oval, Wobbly, PTV, and Tangerine Dream. A track by
Architeuthis Dux's "Submergence"
as well as a track from Bull of Heaven on 333REDUX was aired on
Mid-Valley Mutations by Austin Rich
. This episode is themed around teeth and hair, and also features Captain Beefheart, Teeth Collection, The Seeds, Syd Barrett, The Vaselines, Mr. Bungle, and more.
In addition to that,
Thirteen Hurts
was aired on KFJC by
Dada Diogenes
, along with Maurizio Bianchi, Inca Ore, Nital Etch, Jason Zeh, Mats Gustaffson, Broadcast, and more.
If you haven't already, feel free to stop over at the interview section, where the man behind Thirteen Hurts (the fact that is is the 13th of the series and was published on Friday the 13th is purely incidental) was
interviewed
as part of our monthly series.