BLOOD RHYTHMS' CIVIL WAR
was reviewed at
Side-Line Magazine
!
Here is an excerpt:
"+ + + : What I first noticed is the outstanding, artistic work of this vinyl. It reflects the disturbing sensation of the music by the illustrations. And I here especially recommend the booklet where Arvo Zylo collaborated with a great artist (even featuring a taxidermist). Sound-wise this is the kind of production appealing to lovers of extreme sonic sensation. It's minimal and often on the edge of being too extreme. It somewhere remains accessible. I personally prefer the tracks from the B-side, which have something more 'industrial'-like. "The Face" appears to me as the ultimate cut featuring commanding vocals and noticeable sound effects...
...Conclusion: This is a brain-damaging sonic experiment illustrated by brilliant artwork!"
BLOOD RHYTHMS' HEURISTICS is available for the first time on cassette via
Personal Archives
. There is an edition of 31 standard versions and 13 special edition versions. The special edition comes in a clamshell case with inserts printed on silver paper, and an embossed, printed label on metallic/platinum silver cassettes. The standard edition comes on those same metallic/silver cassettes, but handstamped instead, and comes with a double-sided pro-printed j-card, inside white-backed norelco cases.
Here are the extended liner notes:
One day it dawned on me that tons of material over the last 15 years had sort of grown an organic cohesiveness to it that is suitable to be looked at together, both backward and forward. In 2004, I had a dream about a child going through what could be said of a certain toad; that if you put a toad in a pot of water and slowly boil it, this toad would adapt and survive. If you put a toad in an already boiling pot of water, it would die immediately. In my dream, I saw a child suddenly being immersed in a similar fluid, causing him to grow up immediately. When he did grow up so abruptly, the result was a person with writing all over his body and black tar coming out of his mouth. I made this photo shoot happen with my friend and photographer, Iris B., and I never knew what I was going to do with it. At one point, I thought it would be an exhibition of photography. Eventually, though, it dawned on me to de-saturate and sort of purify the images and use it to frame this material.
This material, ranging from 2000-2015, represents a lot of things I sort of hoped would be on 7 inches or prestigious compilations, or they were criminally under-released, perhaps prematurely. For instance, I went to a piano class at a local community college to learn just one song; "Viper's Drag" by Fats Waller. My final exam was to be able to get through the first page of written music, and I did it, like a gallivanting jalopy and a horse-drawn carriage of maddening, youthful frustration. My version, "Maggot's Drag (Notte Del Casu Marzu)" tells a short horror story of flying killer maggots. It was meant for a "monster music" compilation I was curating, that was more or less sabotaged by a cover artist whom I paid in advance, who didn't deliver for over two years. I did get my money back after a fair amount of doin', but the steam I did not.
Also in the picture, is the audio for a performance I did with Right-Eye Rita on 06/06/2006, at a party I curated with Betty DeVoe. It was a ritual performance called "The Stifling Air", supposedly based on some works by Jacques De Molay, Grandmaster of the Knights Templar in the 13th Century. It included a custom-made coffin a nude model, and a king (played by Right Eye Rita "in drag). I always felt it needed to reside somewhere, but only now did it make sense to put it somewhere. I could have produced the piece yesterday.
Some of my early performances exhibited a variant amount of sound structures, with me screaming the words "Remove All Doubt" over it until I felt like my vocal chords stopped working. Featured here is one such piece, one of the more musical variations.
There is also a track, "Mention This", featuring the vocals of performance/dance artist Atalee Judy. She'd given me a cassette of a'capella recordings, and I was inspired for weeks to create music to them. In this case, prior to knowing anything really about experimental music, I made music that is still bizarre, even to me now. Screeching synth-cellos and heavily effected broken glass, sampler percussion, among many other things, provided a back-drop for Judy's incredible voice. I once played this track to a man who did sound engineering for radio plays, and he said I'd achieved sounds and dynamic stereo ranges that he wouldn't understand how to do. Maybe he was just being nice.
Another track features NV13, where he and I did another piece for a Halloween compilation, with piano, organ, and lots of samples from horror movies. Yet another track from 2000 was made by me with harmonica, bass guitar, sampler, vocals, and masochistic microphone abuse. Again, I had no idea about experimental music at the time. I could go on and on. There is a story to every piece, and it is a diverse listen for sure. It is 69 minutes in duration, and I humbly suggest you give it a try.
***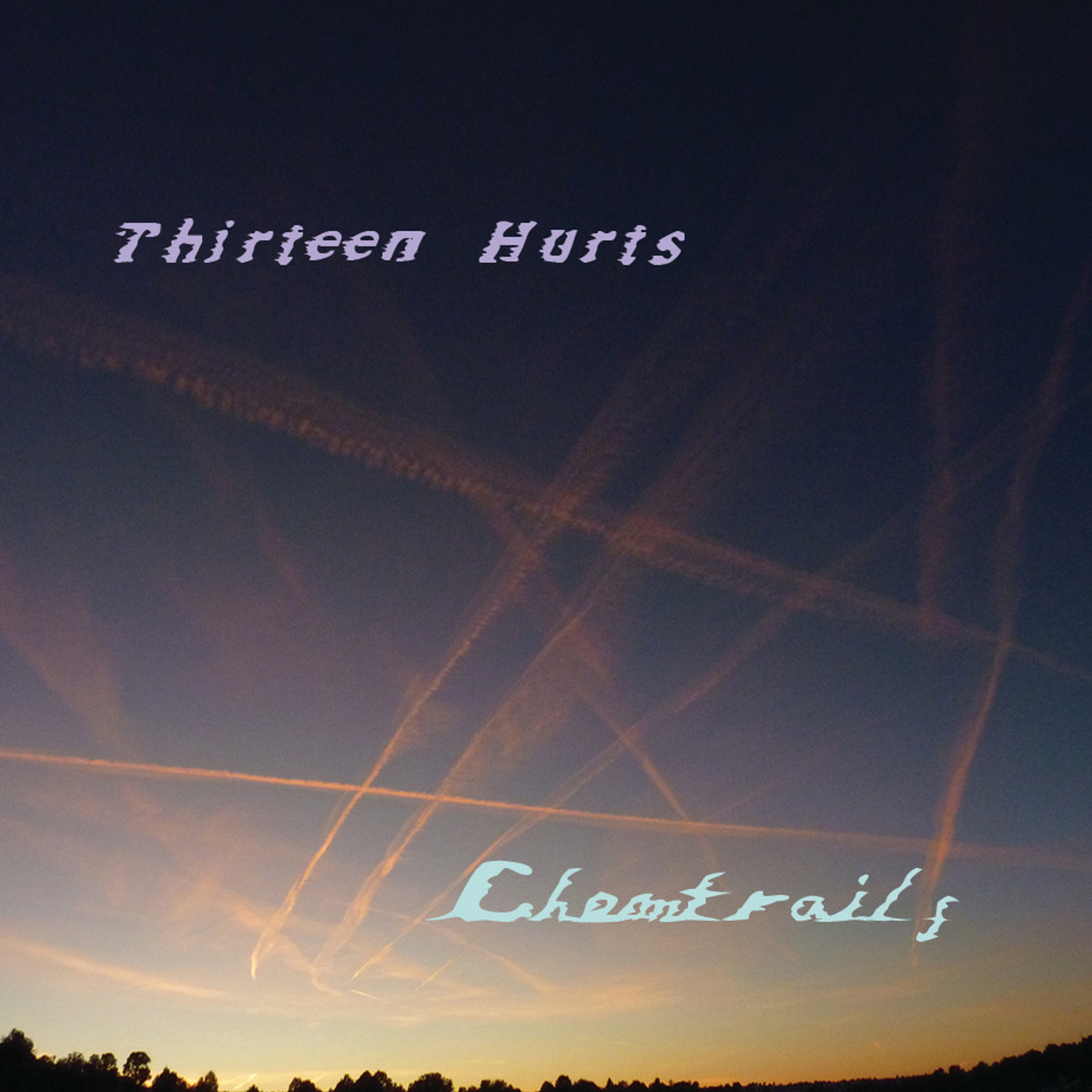 Earlier work by Thirteen Hurts
is becoming available to subscribers, and will eventually be reissued in physical format.
THIRTEEN HURTS is the chosen project name of one rather elusive character who calls himself One-Eyed Zatoichi. Active for many years, and having released the well-received "UVB-76" on NO PART OF IT label before, we were given permission to release the two prior full-lengths under the THIRTEEN HURTS moniker. Enthralling, almost soundtracky, heavy electronics with no noise swashes or synthesizers to speak of, subscribers will no doubt enjoy the very unique and compelling work here, which was released in digipak CD format with almost no promotion. To see about acquiring a copy, feel free to contact the artist directly :
oneeyedzatoichi@gmail.com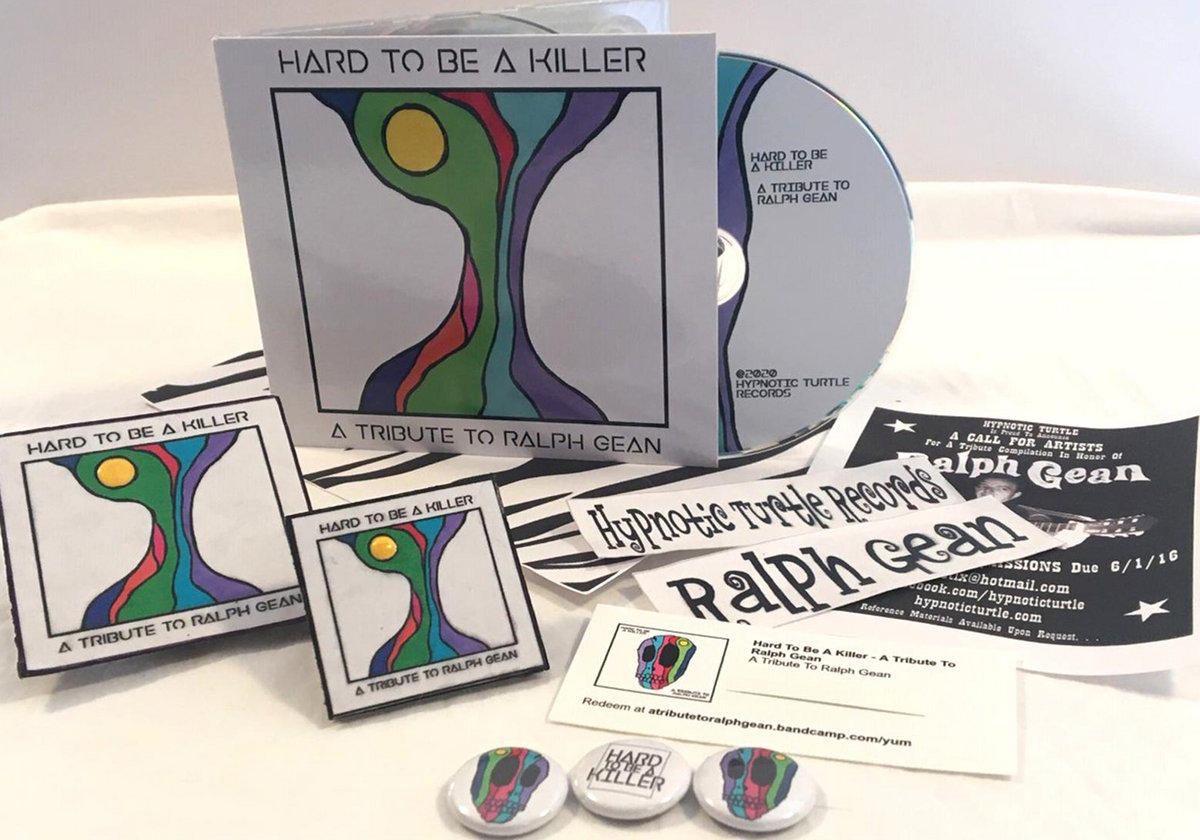 The long awaited Tribute
to Star Trekkin' Rock N' Roll Cowboy Ralph Gean is available now. Arvo contributed a cover of "Hey Doctor Casey" which was recorded in 2013. Special editions come with a tiger-print bandana, buttons, stickers, patches, etc.
An unreleased track by Arvo was aired on Signal To Noise, a new podcast/regular mix series hosted by Nick Roseblade. Roseblade has written for The Quietus, Clash, DIY, Drowned in Sound, Ran$om Note, Gigwise, God is in the TV Zine and The Metro.
333REDUX
(the abridged version) was reviewed by
Abacus at KFJC
. Thanks!
abridged CDr sampler of a massive DVDr data disc release remixing rehashing reconstructing Arvo Zylo's seminal 333 release. trip mental industrial of the chaotic crunchy variety, plodding soundscrapes of rhythm and noise, concrete crushing beats cracked around the edges. some of the tracks get in to more cut-up, concrete, or ambient even, spiced up with some jazz skronk? this comps got it all, true QUALITY noise stuff compiled by the connoisseur himself. released here on Arvo's own No Part of It label; if you get a chance, dig up the bandcamp to sample the full release, especially for the complete 35minute Blood Rhythms piece. and if you're not afraid of long tracks for that matter dig up 333 from our very own library here and maybe do some side by side. the beautiful thing about good comps is I honestly believe there's something everyone can get down on here, this is the kinda noise that converts folks.
Arvo has participated in a number of compilations during isolation.
This one
features Chris Phinney (Mental Anguish), GX Jupitter-Larsen, Das Synthetische Mischgewebe, FâLX çèrêbRi,
Mystified, M. Nomized, and more.
Arvo contributed to
a compilation on Harsh Reality Music
, also featuring Attrition, Konstruktivists, Al Margolis, Howard Stelzer, PBK, Minoy, Little Fyodor, and GX Jupitter-Larsen.
Arvo contributed to a
compilation on Forever Escaping Boredom
also featuring jliat, novasak, Hal McGee, Rubbish, Mental Anguish, and Otolathe.
Arvo contributed a track to a
Noise Pals compilation here
, also featuring Luer, Hari Hardman, Girls on Fire, Dan of Earth, Jim Benbow, and more.
Arvo contributed a track to "
Collected Aural Detriments vol. 23
".
If you haven't seen it yet, feel free to drop by and read the new interviews with
Jacob DeRaadt
and
dave phillips
.